Helping Great Brands Execute Daily Standards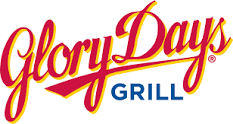 What is Action Card?
Action Card provides multi-unit operators an easy to use mobile platform for store inspections, daily checklists and online surveys. With store-level insights available within a few clicks, store operators and management can spot trends, improve in-store execution and resolve issues quickly.
Ensure a Consistent Customer Experience
Maintain Cleanliness Standards
How can Action Card help me?
"How can I keep all my stores operating consistently?"
Reviews
The store inspection process is crucial in exceeding customer expectations. Action Card allows you to completely configure store inspections with scoring, pictures and action plans.
Save time by reducing the # of steps to complete a report
Gain meaningful insights from store inspections
Easily show managers where to improve
"Are my locations completing their daily tasks?"
Checklists
Provide your team with a reminder to complete their daily cleaning tasks. Action Card gives you the ability to outline exactly how you want the operation to run helping foster accountability.
Rapidly deploy checklists to all locations
Visibility! Know if and when things are done
Track completion across your organization
Testimonials
Our team utilizes Action Card for their store inspections, safety check and food safety audits. We were pushing a whole lot of paper prior to Action Card! We have saved a lot of time by implementing the platform across our entire field management team
Brian Unrue – Clark's Pump-N-Shop
Action Card gives us the ability to identify where challenges are in the market instantly. Instead of having to wait for paper & pencil to be delivered, we can find out rapidly.
Dave Dunn – Bucky's Convenience Stores
Action Card has helped bring us in the current century, prior to Action Card we were using multi-part carbon forms for site visits.
Bruce Just – Godfather's Pizza